Facial recognition software market is growing by 20% each year and is expected to be worth US$9 billion a year by 2022, according to Market Research Future. Technavio forecasted same market to be worth US$6.5 billion by 2021. Large corporates and startups are competing in this market. The leaders will be those with best proven technologies. China and USA are top contenders. Countries such as Israel and Russia are as well showing high interest and strong technological advancement.
Our current relationship with facial recognition technology is very intense and contradictory. We know and appreciate its advantages and its ways of facilitation of our lives. The final users, want the technology to be exactly that: a facilitator of our life and make our life better. And this promise is kept. Last week I traveled through Germany on my way back to France and I was very happy to use the fast lane where face recognition technology was used. That saved more than 45 minutes of my time and it was secure. Yes, I was happy and I am not alone. Recent survey from the Center of Data Innovation shows, most Americans agree with the use of the technology in a security context.
However, last year I was in China and I have been taken by surprise by the omnipresence of surveillance cameras. I knew that all my images are classified, stored and processed by the government for hidden agenda purposes. It is not a very pleasant feeling I must say. Nowadays face recognition is widely used in China and it is a very easy technology to implement. I live in a big city in the South of France and here as anywhere in developed countries everything is ready for facial recognition. Almost every bus and metro station are fully equipped with surveillance cameras. The moment the decision to use a technology like that is taken, the implementation is a matter of very short time.  In Europe, this subject is of major concern. As a matter of fact, in 2019 the European Commission is exploring stricter rules for facial recognition technology.
In terms of adoption of facial recognition technologies, countries and regions differ and the sentiment around these technologies are controversial. It is not a technology the consumers desire to become ubiquitous in Europe. Nielsen conducted a study in 2016 among 30,000 respondents of 16 years and older and we can see in the graph below that Europe is the slowest adopter of these technologies with only 27 % of respondents willing to use facial recognition for mobile banking apps.  Despite that, in some regions, it is among the top priorities put in place by governments such as in China, Russia, Israel. In Asia, 48 percent of the respondents wanted this feature to be included in future banking apps followed by Latin America and Middle East and Africa with 42 and 41 percent respectively. In the USA, the large corporates such as Facebook and Amazon are as well pushing for the implementation and use of this technology.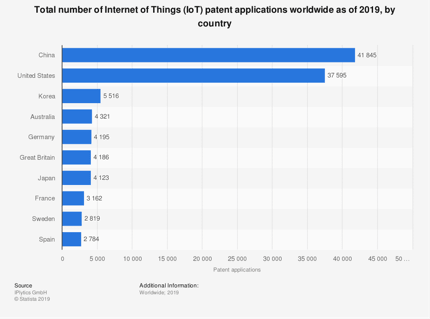 I have decided to have a look at some strong startups involved in these technologies:
Megvi (China) which is also known as Face++, was established in 2011. According to SCMP, their facial recognition software platform is one of the world's largest, which is used by more than 300,000 developers in 150 countries.
Ever AI's (USA) is a San Francisco facial recognition startup that launched in 2012 as EverRoll, an app to help consumers manage their bulging photo collections. Their customers are using their technology for a range of activities, including corporate ID management, retail, telecommunications, and law enforcement.
NTechLab has been recognized as a world leader in the face-recognition technology according to Intellinews and won the Face Recognition Challenge Prize awarded by the US based National Institute of Standards and Technology (NIST) in 2017. Their FindFace technology is to be used by law enforcement agencies.
DeepGlint (China) is an AI company based in Beijing founded in 2013. Its proprietary technology is used in the detection, tracking and recognition of people and vehicles. Clients include banks, museums and public security agencies.
Anyvision (Israel) is Israel's most high-profile and debated biometric recognition firm, particularly in facial recognition. Its software can be hooked up to cameras and be installed and used immediately, requiring little computing capacity. Their technology is used by security and government agencies.
IDrive Face (USA) is democratizing this technology and making the facial technology more accessible to companies and it includes the standard tools for detecting and analyzing multiple faces within a still image that are at the core of every face detection API. For this, the API provides the usual bounding boxes and metadata for all faces. There are also face comparison and verification features to identify people by their face, and a gender, age and emotion detection option. IDrive promises that its tool's accuracy and performance is comparable to AWS Rekognition.
Considering market size, adoption rates and market potential that follows, the facial recognition is here to stay. Privacy, security and safety issues are to be taken into consideration according to the end-user's power by region and interest of government. According to EU Observer, the facial recognition data is considered "biometric data", which is a special category of personal data resulting from the technical processing of physical, physiological, or behavioural characteristics. And according to GDPR, the processing of "biometric data" to identify a person requires explicit consent from the person whose data is being collected. We will see a larger gap between regions and countries in adoption because so far Europe is quite lonely in their quest for protection of their citizens' private life.